If you have to move on the road in the dark, think about your safety and use high-visibility warning clothing. It does not matter whether you are walking or cycling or how old you are. Wearing a
reflective vest
can protect you from unnecessary accidents that can befall everyone, especially children and even your pets.
Protection of pedestrians and motorists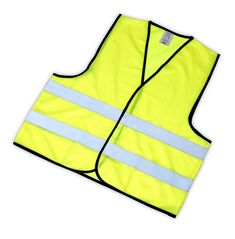 Pedestrians are most vulnerable on the road at night, especially in places where pedestrian crossings are not marked. In dark clothes, pedestrians are virtually invisible to a driver, and motorists do not have a chance to react in a timely manner simply because they cannot see you. Warning elements, such a reflective vest, reflect the headlights and the pedestrian or cyclist is then clearly visible in the dark.
All drivers should check whether they have a reflective vest in their vehicle while driving at home or abroad. This is compulsory in most European countries, and also in the Czech Republic; according to a government regulation, it is part of the mandatory equipment of all vehicles.
Think of your kids and pets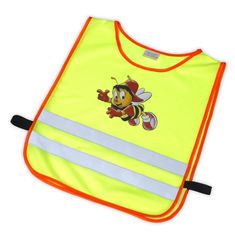 There are many situations where we have to take care of the safety of our children even more than usual. Cycling or riding a scooter, in-line skating, or skiing, as well as a trip to school in the dark are all occasions when children need to be seen both by others and by their parents. Movement in a reflective vest will ensure your children's visibility.
Dog owners will also appreciate when their four-legged friends are clearly visible during an evening walk, especially if the route is near a road and there is a risk that the dog will run onto it. Motorists can easily overlook a dog on the road in the dark, but with a reflective jacket your dog will not be overlooked.
Safety first
On the road, in construction, in industrial operations, in outdoor entertainment or in sports, just everywhere you need to be seen, you must use reflective vests. It is a compulsory part of the equipment not only of a car, but also of everyone for whom safety is first.