Reflective tape by Altima finished first in a test by Czech Television
A big test of reflective tapes confirmed the high quality of our products. Despite the fact that, price-wise, it belongs in the middle of the market, in the test it finished first. In addition, our reflective tapes demonstrated up to 60 times more luminosity than that of the cheap products. A penny saved reduces the time a driver has to react to a minimum – stay really visible at night!
Our reflective safety accessories comply with the European standards: EN 13356, EN 1150 and EN ISO 20471
Watch a video of the test
Have a look at our reflective tapes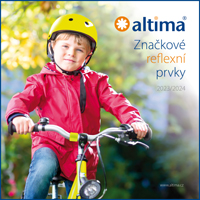 download catalogue
Give the gift of safety to your loved ones!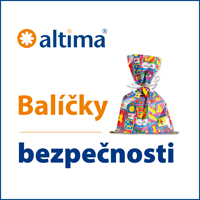 We have prepared packages with reflective safety accessories and elements. The packages are designed to ensure the safety of children, teenagers, seniors, cyclists, dog owners, and motorcyclists.
---
Reflective elements by ALTIMA
Every day serious traffic accidents occur on the roads. Pedestrians often fall victim to these accidents. The cause of many tragic accidents is a lack of visibility. Cars and cyclists have an obligation to be lit and have reflective elements installed, but pedestrians do not have such an obligation. And this is despite being the most vulnerable users of the road.
See and be seen – that's the cardinal safety rule on the road. In low visibility, this is doubly true. Drivers who injured pedestrians all agree that they did not see them or saw them too late.
Altima's high-quality reflective elements can help you and those closest to you stay safe on the road.
Take a look at our reflective elements in the catalog.
---
Children's reflective vests
Reflective vests not only help increase safety in road traffic, but also serve as a high-visibility warning vest. All of our reflective clothing is made of high-quality materials.
Look in the reflective vests in the catalog.
---
New articles